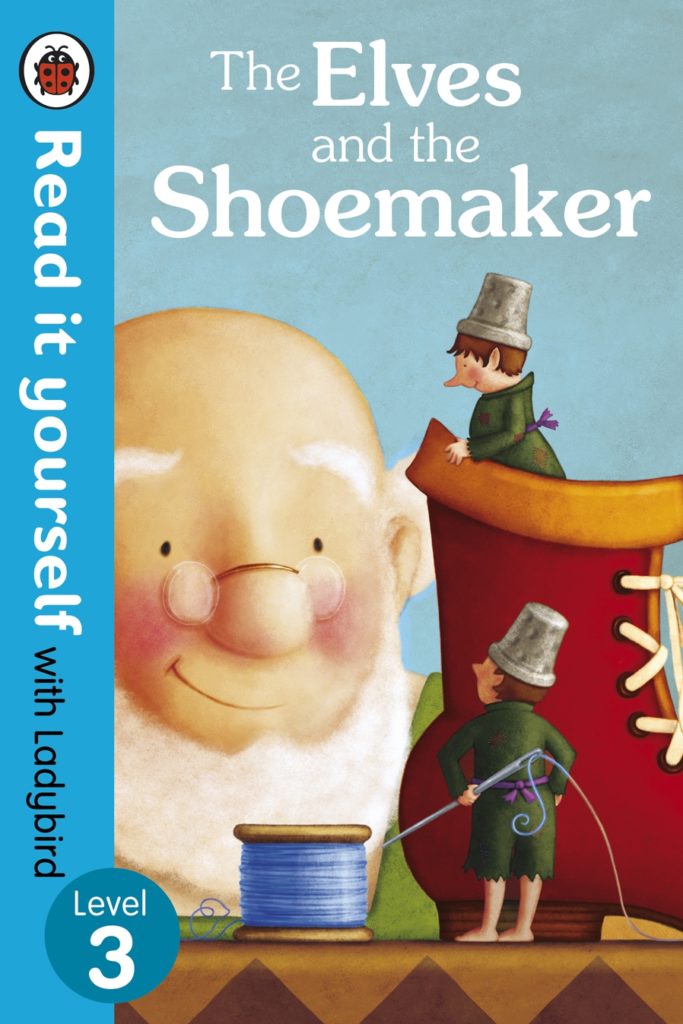 Read it yourself
The Elves and the Shoemaker
Based on the classic fairy tale. A poor shoemaker finds that someone is making beautiful shoes for him - two little elves! However can he repay them for his change in fortune?
Level: Intermediate
Type: Hardback
Page Count: 48 Pages
Suitable for: 6-7 years
Details
Lexile
Key Stage
CEFR
K-12
YLE
Learning Materials
Answer Keys and Lesson Plans
Audio UK
Series Overview
For over thirty-five years, the best-selling Read it yourself with Ladybird has helped children learn to read.
All stories feature essential key words. Story-specific words are repeated to practise throughout.
Designed to be read independently at home or used in a guided reading session at school.
All titles include comprehension puzzles, guidance notes and book band information for schools.
This Level 3 title is suitable for children who are developing reading confidence and are eager to start reading longer stories with a wider vocabulary.