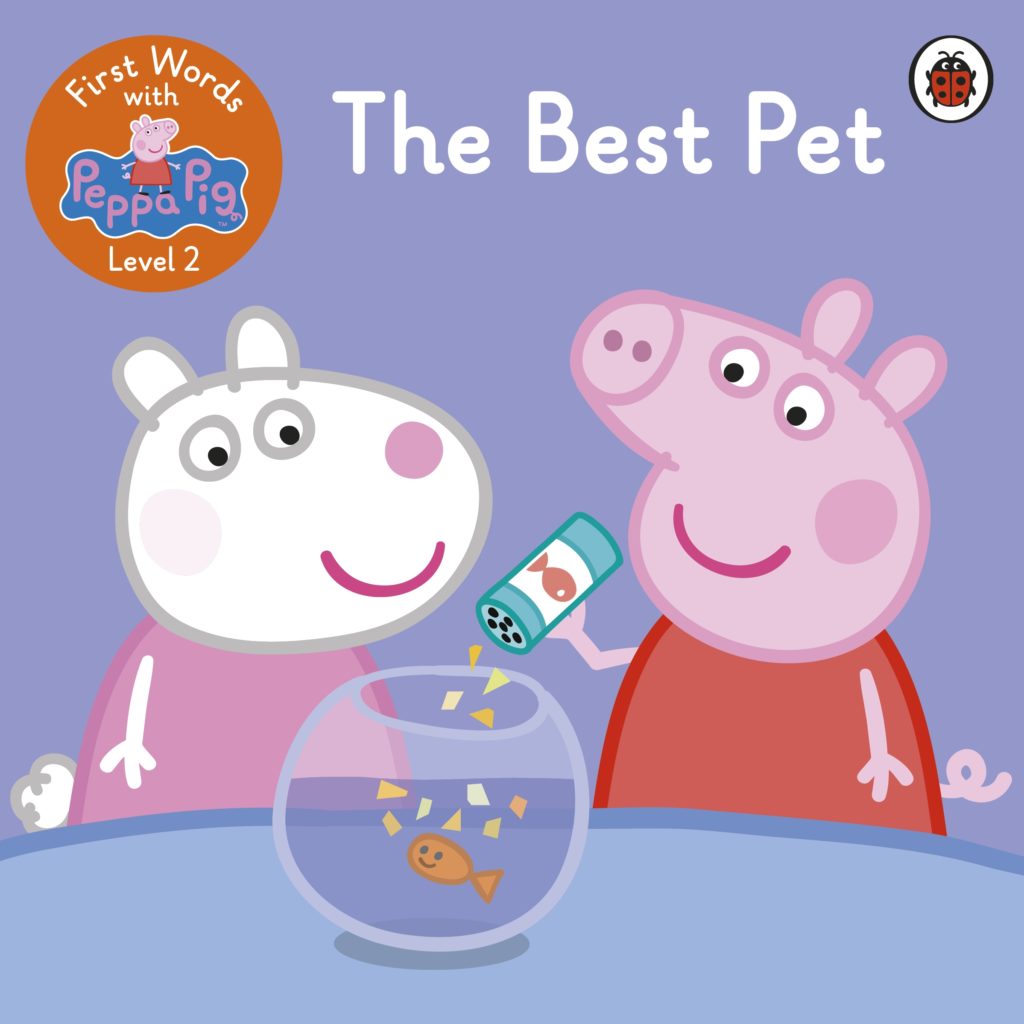 First Words with Peppa
First Words with Peppa Level 2 – The Best Pet
It is the day of the best pet competition. Everyone has brought their pets, but who will Doctor Hamster choose to be the best pet?
Level:
Type: Paperback
Page Count: 24 Pages
Suitable for: 5-7 years
Details
Lexile
Key Stage
CEFR
K-12
YLE
Learning Materials
Answer Keys and Lesson Plans
Audio UK
Series Overview
First Words with Peppa is based on the Dolch Sight Words list - the 220 most common words found in children's English-language reading material. Each Storybook introduces around ten Sight Words. These words are repeated regularly throughout the story. It is through this repetition that children become familiar with the words and begin to recognise them. Any words in the story that aren't Sight Words, character names or important nouns, are phonically decodable so that children can use their phonics knowledge to read them.
The Best Pet, a Level 2 Storybook, introduces the following Sight Words: are, brown, but, good, he, like, pretty, saw, say, she, this, what and who.